Mindy Kaling Sheds Over 30lbs
Mindy Kaling, The Office actress, has been making waves with her new figure. She has lost over 30lbs in the past year, thanks to reducing her meal portions. Mindy loves her new shape and has agreed to star in a swimsuit campaign.
Mindy Kaling Designs Swimwear Collection
Mindy is now the new face of Andie Swim, a global direct-to-consumer swimwear brand. The brand announced the collaboration on Wednesday, revealing Mindy as the new face of the brand. Mindy has also designed an exclusive swimwear collection in partnership with Andie Swim. The Mindy x Andie swim collection will be available for purchase on Andie Swim's website and in stores starting May 10, 2023.
Mindy's Thoughts on Her New Body
Mindy shared that she feels confident in her new body, something that she hasn't been able to say her whole life. She spends a lot of time and energy trying to be healthy and is excited about her new shape.
Mindy's Swimwear Collection for All Body Types
Mindy's swimwear collection was designed with inclusivity in mind and caters to all body types. The sizes range from XXS to XXXL. Mindy worked closely with Andie Swim to ensure that the collection fits across every body type.
Mindy's Instagram Post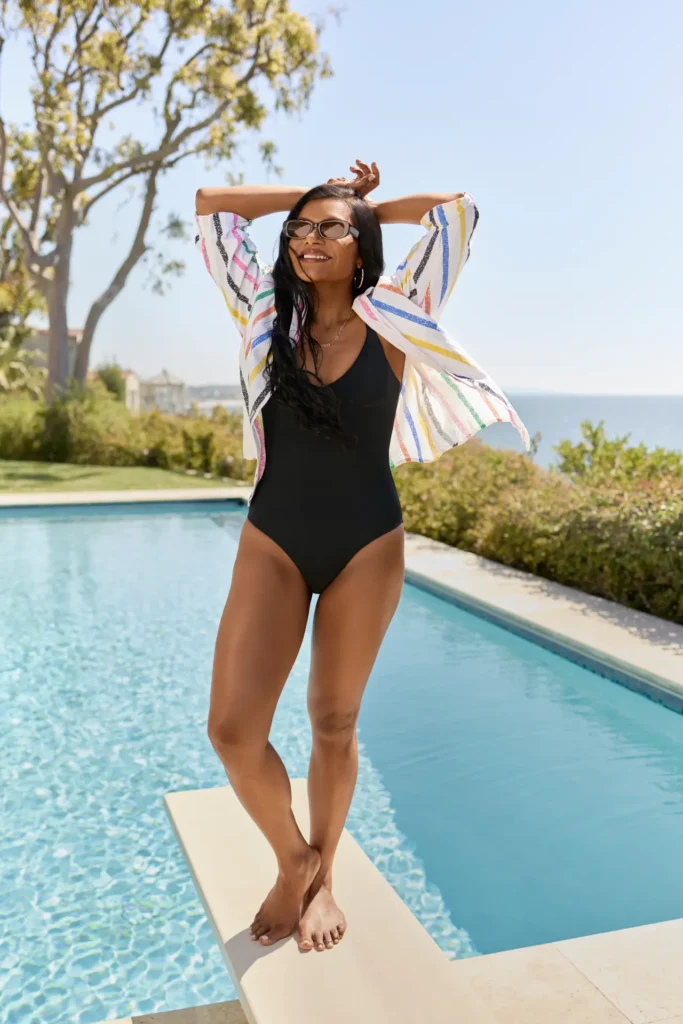 Mindy shared her excitement for the collaboration on Instagram, writing, "I bet you didn't know my side hustle was swimsuit design. I am so excited to launch my first-ever swimwear collection(!!) in collaboration with Andie! I designed new limited edition styles, and also re-imagined classic Andie suits in bold + fun Mindy-approved colors (but also some classic colors if you're, like, just trying to be chill)."
Andie Swim's CEO on Mindy's Collaboration
Andie Swim's founder and CEO, Melanie Travis, expressed her enthusiasm for the collaboration, saying, "We're beyond thrilled to partner with Mindy on this swimwear collection. Mindy's unique perspective on style and color, coupled with her passion for empowering women, made this collaboration so much fun."
Quick Revision
| Topic | Information |
| --- | --- |
| Mindy's weight loss | Mindy Kaling has lost over 30lbs in the past year by reducing her meal portions. |
| Mindy's swimsuit campaign | Mindy has agreed to star in a swimsuit campaign for Andie Swim. |
| Mindy's swimwear collection | Mindy has designed an exclusive swimwear collection in partnership with Andie Swim. |
| Inclusivity in Mindy's swimwear collection | The Mindy x Andie swim collection was designed with inclusivity in mind and caters to all body types, with sizes ranging from XXS to XXXL. |
| Availability of Mindy's swimwear collection | The Mindy x Andie swim collection will be available for purchase on Andie Swim's website and in stores starting May 10, 2023. |